About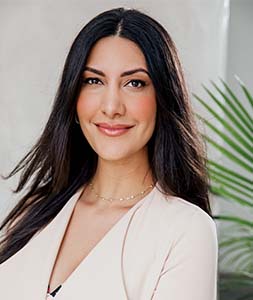 Mouna, a Los Angeles native, received her B.A. from Loyola Marymount University and is currently obtaining her J.D. from Southwestern Law School. While in law school, she interned at the Los Angeles County District Attorney's Office with the Bureau of Fraud and Corruption Prosecutions. Mouna also externed with Leech, Tishman, Fuscaldo & Lampl in the employment and labor practice group, where she not only prepared and reviewed various pleadings and discovery, but was able to sit in on client strategy meetings and offer her ideas and input.
Mouna always knew she wanted to be an attorney. During college, she worked as a paralegal at an employment law firm, but her favorite part about her job was when she had the opportunity to meet the firm's clients and get to know them on a more personal level. Hearing their stories and hardships made her passionate about fighting for individuals who cannot fight for themselves. After passing the bar, Mouna wants to become a personal injury attorney, representing plaintiff's to the best of her ability. To her, there is nothing more rewarding than helping clients get the justice they need and deserve.
Mouna describes herself as an adventurous traveler. She loves to experience new adventures, try and cook new foods, and play with her adorable golden retriever puppy, Daisy.