TRIAL ATTORNEY, OF COUNSEL
Bibi Fell
About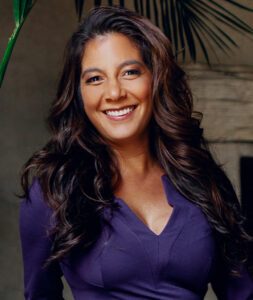 Bibi Fell is a founder of Athea Trial Lawyers and the founder of Fell Law in San Diego. She primarily practices in the areas of catastrophic injury and wrongful death. After graduating magna cum laude, Bibi started her career handling complex business litigation matters at the then-largest law firm in the world. She obtained outstanding results in bet-the-company litigation by combining her intellect and creativity to forge a path to victory in trial courts, the California Court of Appeals, and the Ninth Circuit Court of Appeals.
Drawn to fight for individuals, rather than corporate interests, Bibi's focus has been on helping injured people for the last decade. In 2018, Bibi obtained the #1 Intentional Torts Verdict in California, the #2 Personal Injury Verdict in California, and a Top 10 Verdict in the United States. Bibi's noteworthy results include a $105,000,000 verdict in a medical fraud case wherein she served as lead trial counsel, a $15,000,000 wage and hour class action settlement, a $5,310,000 settlement in a wrongful death case, a $5,000,000 settlement in a medical malpractice case, a $5,000,000 settlement for a boy hit while riding a bicycle, a $1,850,000 settlement in a medical malpractice case, and a $1,300,000 settlement in a drunk driving case.
Bibi is a member of the American Board of Trial Advocates (ABOTA). Membership is extended by invitation only to lawyers who have demonstrated extensive trial experience, civility and professionalism. In 2020, Bibi received the Pepperdine Trial Lawyers Conference "Trial Lawyer of the Year" award. In 2019, Bibi received the Outstanding Trial Lawyer Award from the Consumer Attorneys of San Diego. In 2018, Bibi was one of the three finalists for Consumer Attorneys of San Diego's "Trial Lawyer of the Year." She has been selected to be a member of The National Trial Lawyers: Top 100 Trial Lawyers, the Daily Journal's Top 100 Women Lawyers, Superlawyers, and Lawdragon's Top 500 Plaintiff's Lawyers.
Other lawyers want to learn from the best, and Bibi devotes substantial time to teaching young lawyers and law students how to work up and try cases. She has taught Advanced Trial Advocacy at the University of San Diego, School of Law since 2015 and the ABOTA Trial College at Harvard Law School as a Teaching Fellow, directs the National Institute for Trial Advocacy Deposition Skills, co-chairs the Alliance of Women Trial Lawyers annual conference, and speaks at numerous trial advocacy conventions around the country.
Achievements
Daily Journal's Top 100 Women Lawyers
Superlawyers
2019 Recipient of the Outstanding Trial Lawyer Award by CASD
One of three finalists for Consumer Attorneys of San Diego's 2018 "Trial Lawyer of the Year"
The National Trial Lawyers: Top 100 Trial Lawyers
Top Attorneys in Southern California
University of San Diego, School of Law, Rising Star Recent Alumni
#2 Plaintiff Verdict in California in 2018
#1 Intentional Tort Verdict in California in 2018
Top Ten Verdicts in the United States 2018
Recipient, Top 500 Plaintiff's Lawyers, Lawdragon
Pepperdine Trial Lawyers Conference "Trial Lawyer of the Year" (2020)
Successfully expanded the application of the ineffective assistance of counsel doctrine in deportation proceedings to the Ninth Circuit Court of Appeals in what is now a widely-cited published opinion appearing in scholarly journals
Successfully expanded the application of strict products liability law to the sale of diseased live animals in California
Trial counsel in a four-month trial over the ownership of four hospitals in Orange County
Associations
American Board of Trial Advocates, Member, Trial College Fellow
Alliance of Women Trial Lawyers, Annual Conference Co-Chair
National Institute for Trial Advocacy, Advisory Board Member, Program Director, Faculty
University of San Diego, School of Law, Adjunct Professor
Consumer Attorneys of San Diego, Member, Consumer Attorneys of Los Angeles, Member
Justice Headquarters, Advisory Board Member
Bar Membership
Affiliations