NURSE ATTORNEY
Mary Ellen Whiteman, R.N., J.D.
About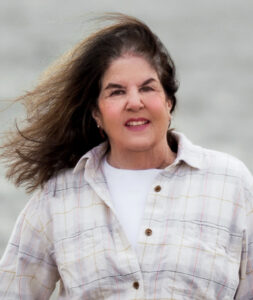 Mary Ellen is a nurse attorney who received her B.S.N. from the University of Rhode Island and her J.D. from Temple University in Philadelphia.  After a rewarding career as an R.N. in the neuro-intensive care unit at Boston Children's Hospital and as a head nurse in one of the largest and most respected teaching hospitals and tertiary care centers in New England, Mary Ellen then completed law school in Philadelphia.  After clerking for the Philadelphia Court of Common Pleas, she became an accomplished attorney and worked for some of the largest and most prestigious defense law firms in the country, including Day Berry & Howard (now Day Pitney) and Cummings & Lockwood in Connecticut, and Womble Carlyle (now Womble Bond Dickinson) in North Carolina.  She then realized that her true calling was working with and for plaintiffs in meaningful personal injury cases involving catastrophic injuries. 
Mary Ellen has been licensed to practice law in the states of Connecticut, North Carolina, Massachusetts and Pennsylvania, and is currently admitted in the great state of Maine.  Married to a physician whom she met as a resident when she was a nurse, Mary Ellen and her husband raised two talented sons (twins!) in their lovely tranquil town of Cape Elizabeth, Maine.  In her spare time, she is a devoted "foodie" and supporter of great local restaurants, an accomplished chef and baker, an avid gardener, and the proud past winner of one of the town's spelling contests.
Mary Ellen has played an active and important role working on important cases and trials with record-breaking verdicts and settlements.  She and Deborah Chang have worked together for over 30 years in cases of first impression throughout the country, including a class action representing prisoners with AIDS that became a model for the treatment and housing of HIV-infected prisoners throughout the country.  One of her favorite memories is visiting Ward 9, designated by the prison as the "AIDS ward", to deliver holiday gifts while she was pregnant. 
As a nurse, attorney and mother, Mary Ellen works on each of our clients' cases with expertise, passion, and devotion.  Her extensive medical knowledge and ability to focus on important issues in medical records enable us to paint a full picture of the devasting impact that catastrophic injuries have on the patient and their family members. 
Bar Membership