PARTNER & TRIAL ATTORNEY
Candice Klein
About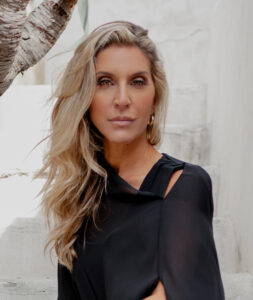 Candice Klein is a founding partner of Chang | Klein LLP. She has over 20 years of experience fighting and championing causes for plaintiffs, specializing in wrongful death, catastrophic personal injury, sexual assault and childhood sexual abuse cases. Candice works on every case with an unshakable devotion to help those who have suffered permanent and serious physical or emotional injuries. She understands that these injuries not only affect the victims, but their family members as well. She has recovered millions of dollars in jury verdicts and settlements on behalf of her clients. 
Candice knew she wanted to be an attorney since she was 6 years old. Due to circumstances in her own life, she felt the need to help others and to be the voice for those who could not stand up for themselves. Immediately after being sworn in as a new lawyer, she was handed a file and told to go try it. Upon entering the courtroom, Candice knew that she was where she was meant to be, and that first trial solidified her passion for litigation and advocacy. Standing up and speaking for her clients is something that comes naturally because she sees her clients as an extension of her own family. She takes pride in building personal relationships with each one of her clients and their loved ones, and they know that she is someone whom they can trust and confide in during the ups and downs of litigation.  
Candice was a trial attorney with Panish Shea & Boyle LLP for seven years, and prior to that, she was a partner at Carpenter, Zuckerman & Rowley LLP, where she exclusively represented injured people. She has tried more than 30 jury trials to verdict and has a proven track record of winning difficult cases. 
Having completed UCLA's esteemed Gross Anatomy Program for Litigators, a science-based program designed to teach enrolled attorneys human anatomy, Candice is particularly effective at explaining her clients' medical damages to juries. With detailed lectures followed by actual laboratory time dissecting human cadavers, the course materials closely tracked the basic human anatomy class that every first year medical student must pass. She is also a graduate of Gerry Spence's prestigious Trial Lawyers College at the Ranch in Wyoming, and received her law degree from Southwestern Law School.
Candice has been named a Super Lawyer in Southern California since 2018 and recognized among the Best Lawyers in America in the practice area of Personal Injury Litigation – Plaintiffs.  She has served as a speaker at numerous seminars involving civil litigation, from pre-litigation through trial, for entities such as the Consumer Attorneys of California (CAOC), the Consumer Attorneys of Los Angeles (CAALA), the San Diego County Bar Association, as well as the Los Angeles County Bar Association.
Currently serving as the Co-Chair of the Women in Law Committee for CAALA, Candice is an active member who is dedicated to women's and children's rights.  She was recently elected to the CAALA Board of Governors and is a Board Member Emeritus of the Los Angeles Trial Lawyers' Charities (LATLC), which provides financial assistance to the homeless, hungry, disabled, survivors of abuse, veterans, and children's education.
Shattering gender stereotypes of a woman having to choose between a career or a family, Candice takes pride in being a working mama. Like others in her situation, she thrives in the noisy chaos of juggling depositions and hearing dates with remote school classes and making lunches. Candice, her husband, Shawn, and their son, Griffin, make their happy home in Topanga with their dog, Lacy, where they enjoy the local trails and proximity to the beach. Her family is always ready for an adventure and to try new things!  
Candice's compassion, care and understanding have changed her clients' lives. Their words speak for themselves:
"My family, specifically our 3 year-old daughter, got through a terrible accident both physically and mentally because of Candice Klein…my daughter…looked at Candice as her personal "super hero." I now believe, with the right team, sometimes justice does prevail." 
Brooke B.
"Candice's patience, kind heart, and confidence and knowledge made my mother feel at ease. She involved our whole family through the whole process; the passion for doing what's right was clearly evident when working with her – as a family we felt like we weren't just another case but real people who needed support…" 
Giovanni N.
"I don't usually write reviews, but I wanted to express my gratitude for Candice Klein and her incredible team of women who helped me through a very difficult time in my life. From my very first meeting with Candice, I knew in my heart that she would be representing me. She worked diligently with me for over a year and a half and comforted me through my many mental breakdowns. She was more than my attorney, she was a friend I could rely on. She is compassionate, professional and knows her stuff. She gave me confidence and helped me to be strong when I was weak. For anybody who has been through the legal system, you know that it's a mentally draining process. And for anybody who is new to this, just like I was, you want Candice on your team because it's tough. I was the type of client who needed her hand held the entire time. I asked many questions, had many moments of doubt, but it never seemed to bother Candice how many times I texted/called or emailed her. She was extremely responsive and put my priorities on the top of her list. If you're reading this and are need of an attorney, I would wholeheartedly recommend Candice and her wonderful team because they've changed my life." 
L.M., Sexual Assault Victim
"My attorney, Candice Klein, was attentive and sympathetic to me from the get-go. She was warm in character but fierce when it came to advocating for me." 
Eden T.
Associations
2021 Board of Governors, Consumer Attorneys Association of Los Angeles (CAALA)
Co-Chair of Women in Law Committee, Consumer Attorneys Association of Los Angeles (CAALA)
Board Member Emeritus, Los Angeles Trial Lawyers' Charities (LATLC)
Consumer Attorneys of California (CAOC), Member
Bar Membership
Affiliations