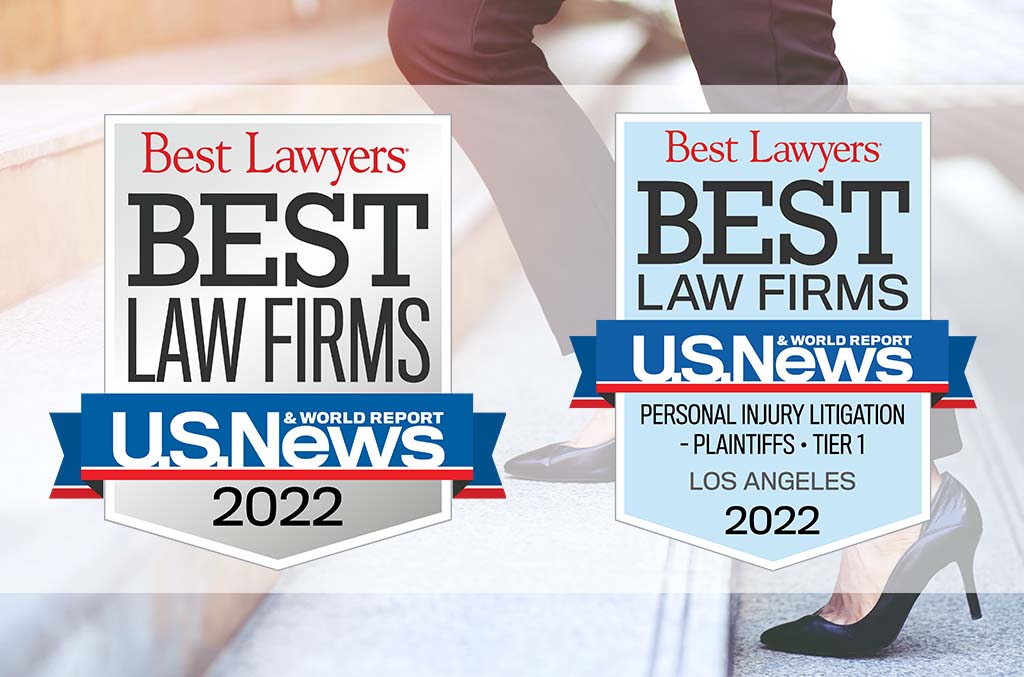 In its first year, Athea Trial Lawyers is honored to have been ranked in 2021 "Best Law Firms" by U.S. News & World Report and Best Lawyers®. The firm is recognized with a Regional Tier 1 Firm ranking, the highest ranking a firm can receive, in the area of Personal Injury Litigation. Law firms included in the 2021 "Best Law Firms" list are recognized for professional excellence with consistently impressive ratings from clients and peers. Achieving a tiered ranking signals a unique combination of quality law practice and breadth of legal expertise. Moreover, it serves as a reflection of the high level of respect a firm has earned from clients and other leading lawyers in the same communities and practice areas.
The guide's rigorous evaluation process includes peer reviews from leading attorneys in various fields and the collection of client and lawyer evaluations based on the following criteria: responsiveness, understanding of a business and its needs, cost-effectiveness, and integrity and civility, as well as whether they would refer a case to the firm and/or consider the firm a worthy competitor.
To be eligible for a "Best Law Firms" ranking, a firm must first have at least one of its lawyers selected for inclusion in The Best Lawyers in America©, which recognizes the top 6% of practicing attorneys in the U.S.
We are very proud to say that our attorneys have been recognized in The Best Lawyers in America© time and time again. Further, Attorneys Charla Aldous, Randi McGinn, and Deborah Chang have been awarded Best Lawyers "Lawyer of the Year," an honor solely granted to the top-rated attorney in each legal practice area and geographic region considered by Best Lawyers.